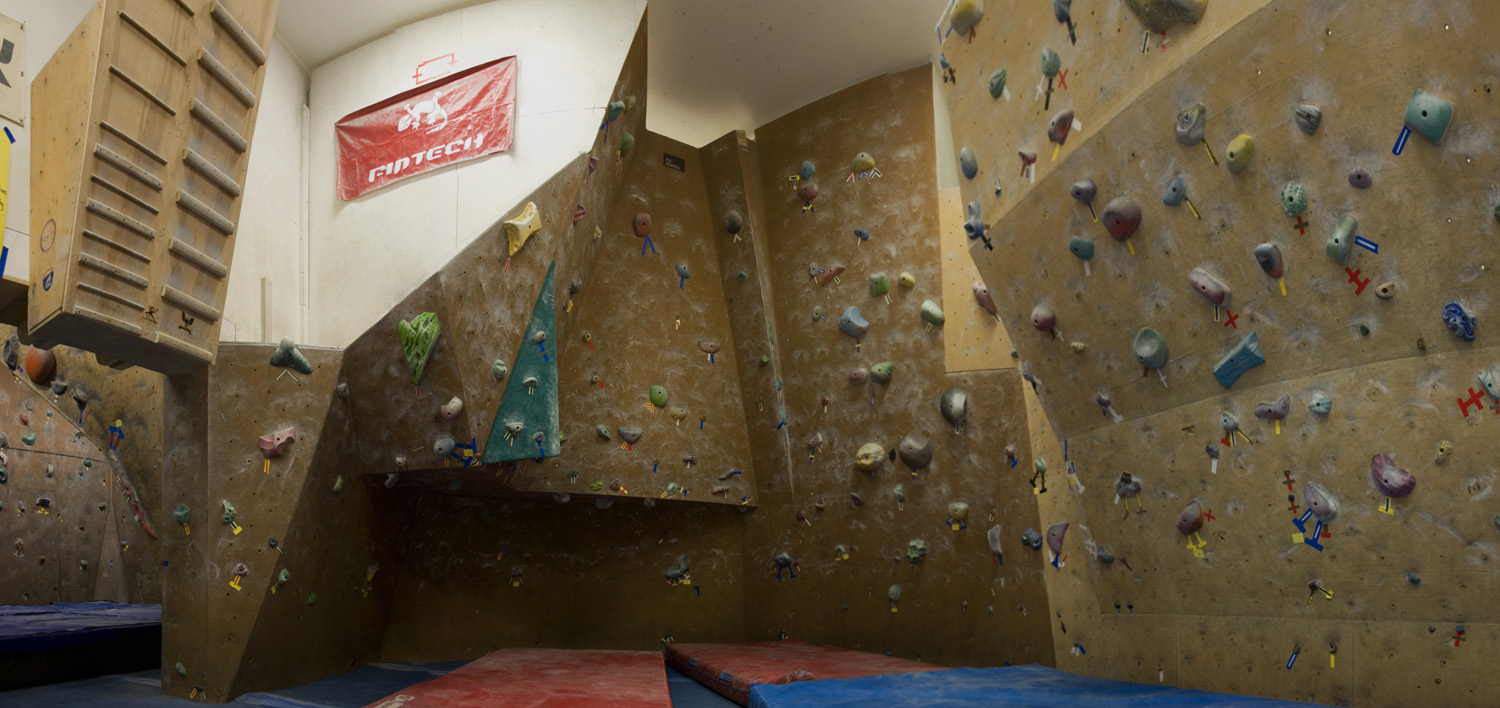 What:
Years and years ago the UNB Rock and Ice Climbing Club kicked down the joining wall of two squash courts and put in a climbing wall for bouldering (short walls without ropes) and use crash pads for falling protection. Today the Wall is still ran by volunteer to keep costs low and runs various programs and events during the year.
Anyone and everyone is welcome! Our wall is not just for students, so show up and crank hard! It's $3 to climb without a membership and yes, we do have climbing shoes you can rent for $2.
Where:
Located in the Lady Beaverbrook Gymnasium at UNB Fredericton. Walk in the main doors, take a right and walk down the hall, go down the stairs, through the doors, take right, go in the door with the climbing wall inside, get set up by the on duty monitor, then climb your face off.
UNB's LB Gym
2 Peter Kelly Dr
Fredericton, NB E3B 5A3
For more info contact info@unbrockandice.ca or check out our Facebook page.